Dolce Gabbana 2011 Summer Collection
Ahh, I couldn't put my fingers of the computer ever since I saw the Dior collection for 2011! And suddenly before even noticing I was already ahead spring and checked out Dolce's Spring Collection for this year at Milan Fashionweek! And I must say I didn't believed it at first. I was pretty chocked. They always used to have such elegance and more hot & sofisticated looks, but this time they pulled the strings and made it even better!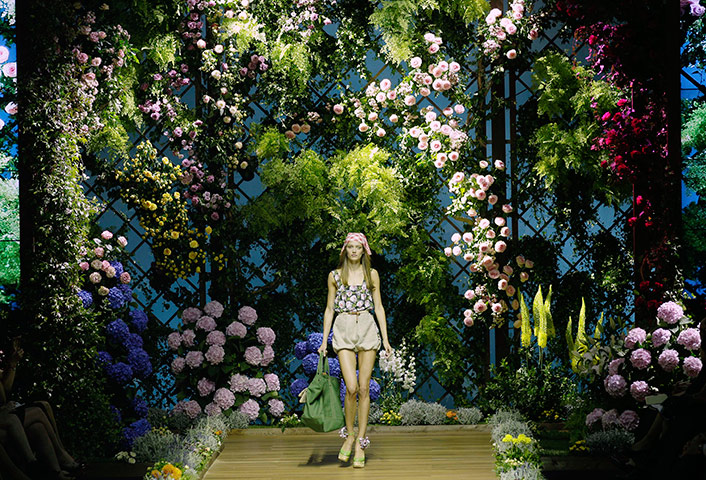 Check out the background!

The key is flowers for summer! So forget pattern cloes-flower is the new IN!                                                        


Dolce Gabbana goes flowery....

Take a look at the video and..
don't forget to share your opinion!

XOXOX